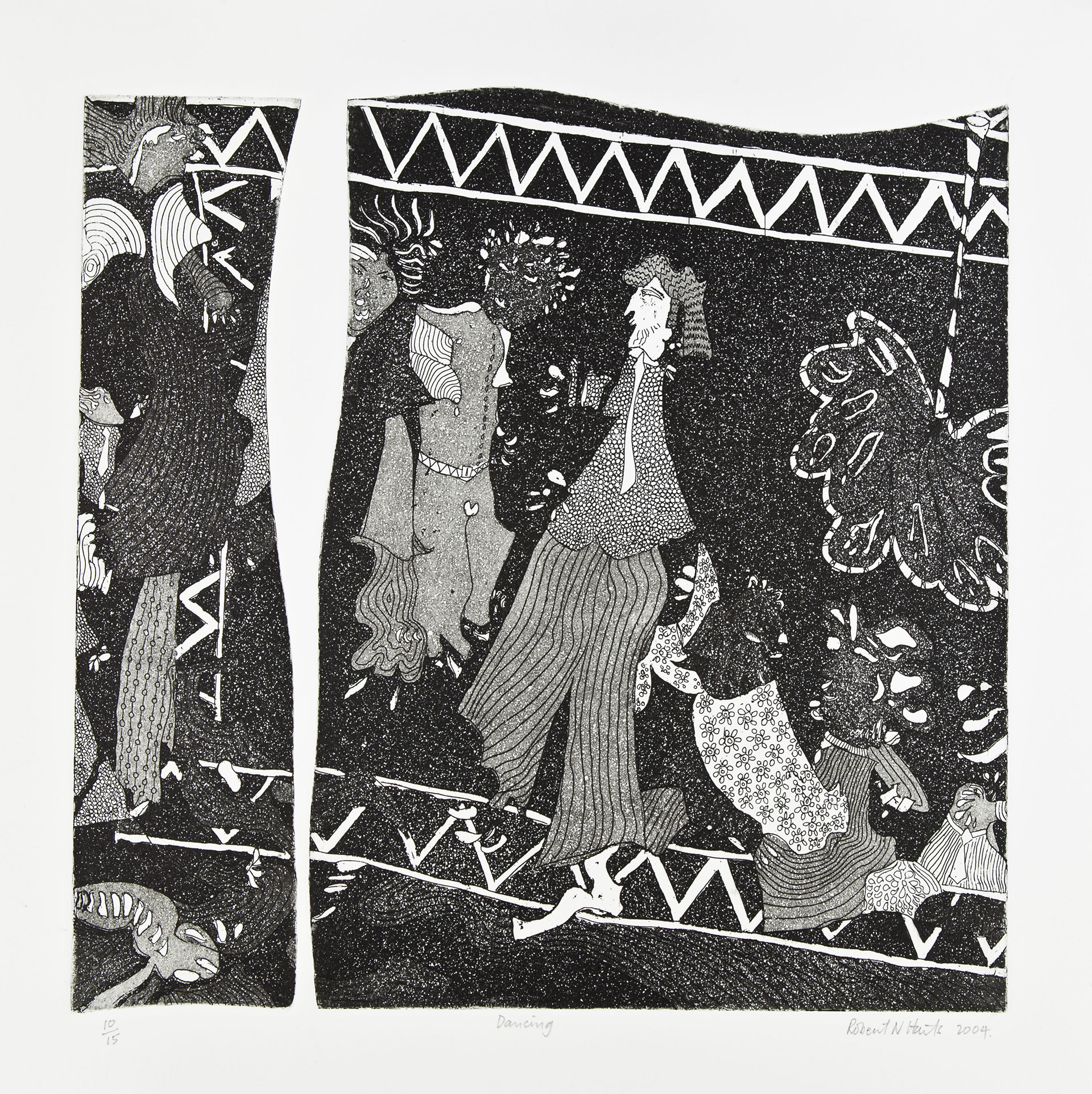 Dancing
2004

Robert Hails works mostly on zinc plates to produce elegant and sometimes whimsical etchings. He loves to experiment with aquatint, rolled colour, wax pencil and is always looking for the 'happy accident'. He pays attention to great detail, seeks patience and encourages his workshop students to take risks and to see where the journey of creating an etching may take them.

Apart from traditional etching Robert also ventures into monotypes. This is where his work becomes more colourful and sometimes quite abstract in form.
As well as participating in the Visual Arts world Robert has been involved in Performing Arts education for more than forty years and as a consequence most of his works on paper respond to the characters, design, text and mystery of the theatre stage.