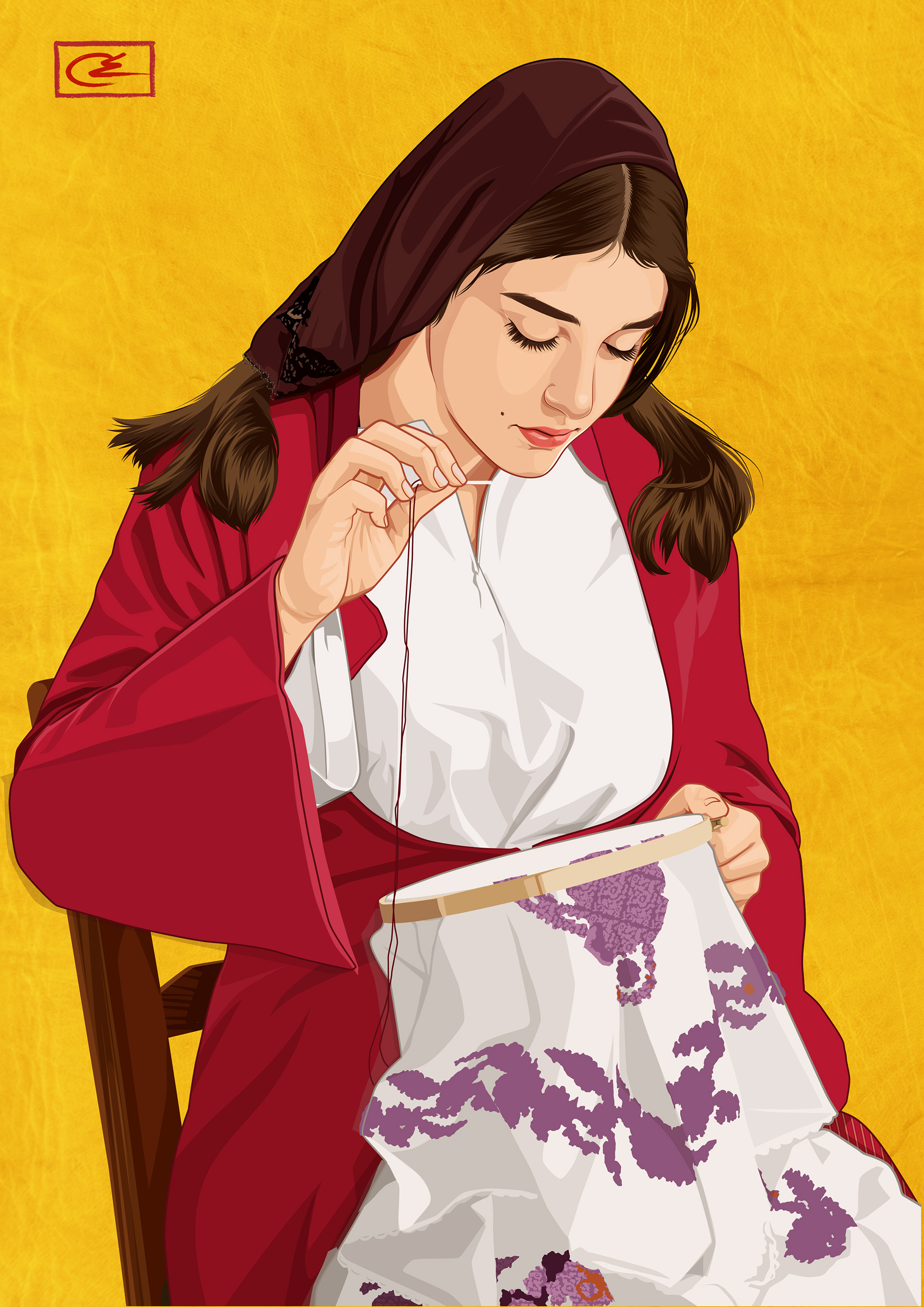 Peasant Girl #2
2020

I have been fascinated by my Cypriot cultural heritage for over thirty years, especially the way of life as it existed on the island during the 1920s and 30s.
This was a time when most Cypriots lived an impoverished life due to abject poverty. Young peasant girls were expected to help their parents with daily chores and rural duties that included fetching water from the spring, sowing grains, herding goats, threshing and milling wheat, baking bread, cooking, cleaning, washing and rearing their younger siblings. Attending school was not an option for many young girls. For pastimes, some girls were expected to learn crafts such as embroidery, basket weaving, pottery, etc.
Based on my own photographic reference, I begin by converting a pencil sketch into vector outlines and then add digital colour. I am hoping to complete 12 portraits in total for a future exhibition that pays tribute to the girls and women of this bygone era. Through my art, I hope to celebrate and salute these amazing women. With their headscarves and floral aprons, they were the tireless and true ambassadors of goodwill.