Since 2015, Connie Pennisi has successfully completed various Diploma units at Melbourne Polytechnic including drawing, printmaking, illustration and creative practice. During this time Connie has also been busy practicing and experimenting various printmaking methods and techniques, especially using linocut and relief printing on a variety of papers and surfaces.
The visual images of herbs with their own symbolism in various mediums are present in her work this year. Her current project provides an insight of how plants and the natural world can be valuable and beneficial to humans. This discovery has led Connie to enrol in the Advanced Diploma of Creative Product Development. This year, Connie intends to create decks of cards based on herbology. She hopes to continue developing and applying techniques learnt over the years and follow the valuable mentoring advice this course provides.

In 2018 Connie trialed acrylic, gouache and oil for the first time resulting in choosing gouache and acrylic as her favourite medium. This year the aim is to trial other mediums and explore further watercolour and inks mediums and if they are a faster medium to create colour thumbnails.
Mainly this year is dedicated to developing media techniques that will assist her in designing her deck of cards which is the goal after graduation. This semester she has completed the first six designs of the future deck. Connie will also be use traditional techniques including printmaking such as Lino cuts and screen printing in second semester. The end goal for Connie this year is to complete 6 herbs in different medias and techniques that will be digitally printed to show an insight to the final product of the future.
You can contact Connie by email at: connieannepen@gmail.com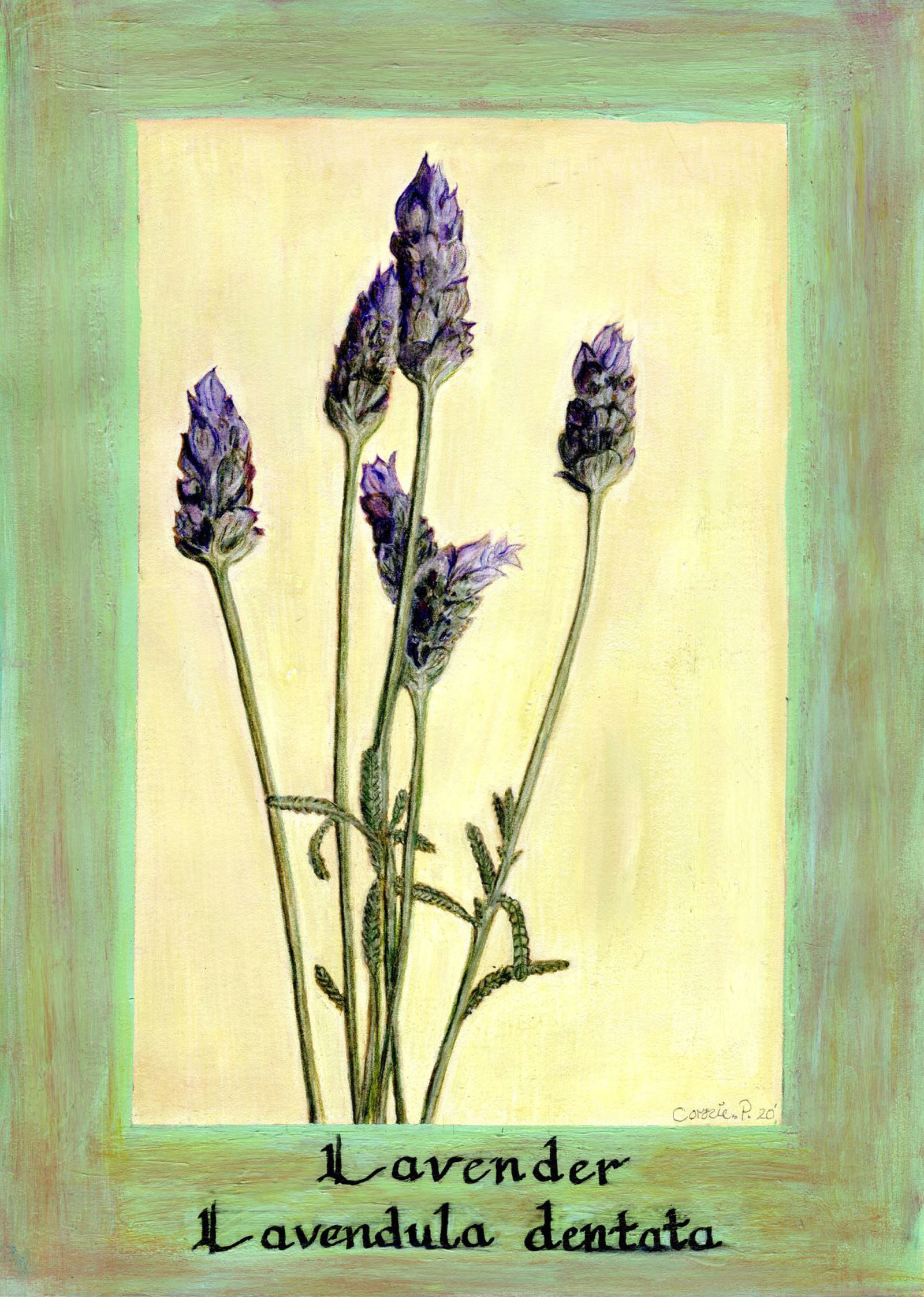 Advanced Diploma of Creative Product Development
Code: CUA60415 Cricos: 090497B