My art is mostly inspired by past experiences and feelings that I try to share with my audience. The interpretation of my memories leads me to two different styles: the first one is colourful, positive and full of symbols, almost related to some universal faith. The other one is the total opposite, populated by tormented human shapes surrounded by apocalyptic worlds.  
Geometry is omnipresent in my work, as I believe in precision and in the importance of mathematical concepts. It might give me a sense of order and perfection. I also enjoy the notion of extreme contrast. In textures, subjects, colours or rhythm, my aim is to create visual interest and I achieve it by creating a gap, a fracture between elements to open a new narrative.  
My favourite medium would be ink, applied with a brush or with fine liners but I almost always end up using mixed media as it gives me the feeling to be quicker and more effective in my creative process.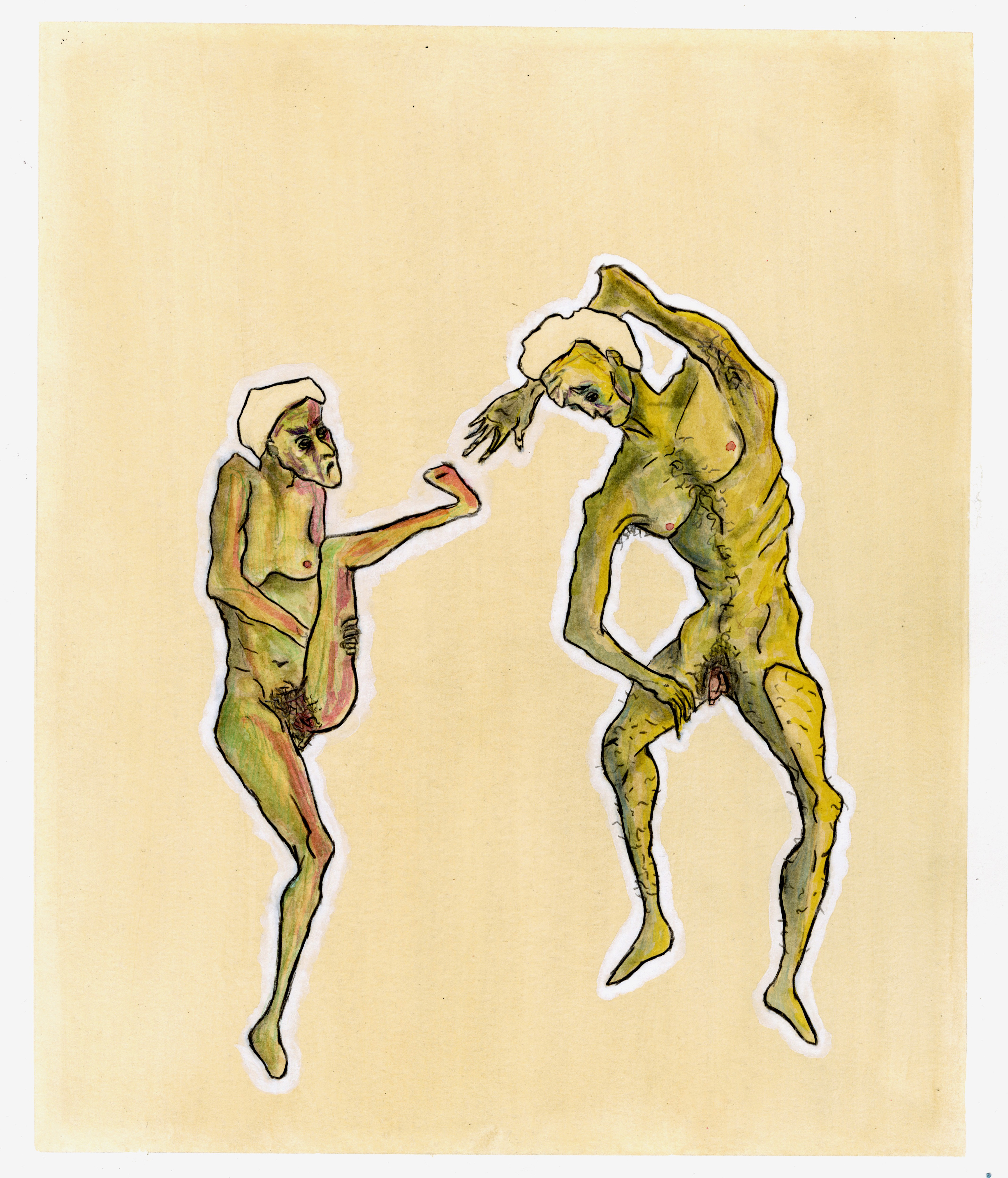 Diploma of Visual Arts
Code: CUA51115 Cricos: 090445C